In today's competitive business landscape, lead generation has become the cornerstone of success. It's the process of attracting and converting potential customers into loyal clients, essentially fueling the growth of your business. As markets become more saturated and consumer behavior constantly evolves, companies are seeking new and innovative ways to generate leads effectively.
Lead generation services have emerged as a game-changing solution for businesses of all sizes. By outsourcing this critical aspect of their operations to specialized providers, companies can focus on their core competencies while experts handle the task of lead generation. But what exactly are lead generation services, and why are they gaining so much attention?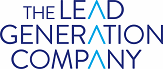 Understanding Lead Generation Services
Lead generation services encompass a range of strategies and techniques aimed at identifying, attracting, and nurturing potential customers. These service providers employ various marketing tools and tactics to engage with individuals who have expressed an interest in their clients' products or services.
One of the primary goals of these services is to convert leads into paying customers, which, in turn, leads to increased sales and revenue. By utilizing professional lead generation services, businesses can tap into the expertise of marketers well-versed in lead generation best practices and who have a deep understanding of buyer behavior.
The Benefits of Outsourcing Lead Generation
Outsourcing lead generation to specialized services brings a multitude of benefits to businesses, making it an attractive option for those striving to achieve growth and efficiency:
Expertise and Experience: Lead generation service providers have extensive experience in their field, backed by knowledge gained from working with various clients across diverse industries.
Time and Resource Savings: By outsourcing lead generation, businesses free up their internal teams from having to manage complex marketing campaigns, enabling them to concentrate on other essential tasks.
Cost-Effectiveness: In-house lead generation can be expensive, involving investments in technology, hiring, and training. Outsourcing allows businesses to access top-notch services without significant upfront costs.
Access to Advanced Tools: Lead generation companies use cutting-edge software and analytics tools, giving businesses an edge in identifying potential customers and monitoring campaign performance.
How Lead Generation Services Boost Your Sales Funnel
At the core of any successful business is a well-defined sales funnel. It's a visual representation of the customer journey, from initial awareness of the product or service to the final purchase decision. Lead generation services play a crucial role in optimizing each stage of this funnel:
Awareness Stage: Lead generation services use various strategies like content marketing, social media engagement, and search engine optimization to attract potential customers and create awareness about your brand.
Interest and Consideration Stage: Once a potential customer is aware of your brand, lead generation services nurture these leads by providing valuable content and targeted messages, encouraging them to consider your offerings.
Decision Stage: Through personalized and persuasive communication, lead generation services guide potential customers towards making a purchase, converting leads into actual customers.
With the right lead generation service provider, businesses can effectively move prospects through the sales funnel, resulting in increased conversions and business growth.
In the next section, we will delve deeper into the concept of proactive lead generation and how it can be a game-changer for your business. Stay tuned to discover the powerful techniques that lead generation services employ to drive explosive growth!
Why Proactive Lead Generation is the Key
In the realm of lead generation, proactivity is the secret sauce that separates the winners from the strugglers. Reactive lead generation waits for potential customers to show interest and then responds, while proactive lead generation takes the initiative to reach out to potential clients even before they express interest. This distinction is crucial, as businesses strive to stay ahead in today's highly competitive markets.
Explaining Proactive Lead Generation Strategies
Proactive lead generation strategies involve actively identifying and approaching potential customers before they are actively seeking your products or services. It's about staying one step ahead of the game and positioning your brand in front of the right audience at the right time.
Outbound marketing is a common approach in proactive lead generation, where businesses reach out to prospects through channels such as cold calling, email marketing, and targeted advertising. The goal is to make potential customers aware of your brand, establish authority, and build trust, even if they weren't initially looking for a solution.
On the other hand, inbound marketing also plays a role in proactive lead generation. By creating compelling and relevant content, businesses attract potential customers organically and convert them into leads. This approach relies on understanding the needs and pain points of the target audience and offering valuable solutions through content marketing, social media engagement, and search engine optimization.
The Difference Between Proactive and Reactive Lead Generation
Reactive lead generation focuses on capturing leads who have already expressed interest through website visits, form submissions, or other actions. While this approach is still relevant and effective, it limits businesses to a smaller pool of prospects who are already in the consideration stage.
Proactive lead generation, on the other hand, expands the scope of potential customers by reaching out to a wider audience that might not be actively searching for products or services. This proactive approach enables businesses to influence potential customers' decision-making process early on, effectively nurturing them through the sales funnel.
How Proactive Lead Generation Generates Higher Quality Leads
One of the significant advantages of proactive lead generation is the ability to generate higher quality leads. By being proactive, businesses can focus on attracting prospects who are more likely to convert and become loyal customers. Here's how proactive lead generation achieves this:
Targeted Outreach: Proactive lead generation allows businesses to identify and target specific demographics and market segments that align with their ideal customer profile. This laser-focused approach increases the chances of attracting relevant and interested leads.
Personalization: Proactive lead generation enables personalized communication with potential customers, addressing their unique needs and pain points. Personalization fosters a stronger connection between the brand and the prospect, leading to higher engagement and conversion rates.
Building Trust Early On: By taking the initiative and providing valuable information upfront, businesses can establish trust and authority with potential customers. This trust is invaluable when it comes to converting leads into loyal customers.
Leveraging Data-Driven Techniques
To succeed in proactive lead generation, data-driven techniques are essential. Analyzing data and understanding buyer behavior empowers businesses to make informed decisions and fine-tune their strategies for maximum impact.
Market Research: Conducting comprehensive market research helps businesses identify trends, opportunities, and potential gaps in the market. Understanding the target audience's preferences and pain points is crucial for crafting effective proactive lead generation campaigns.
Buyer Personas: Creating detailed buyer personas allows businesses to gain insights into the needs, motivations, and challenges of their target customers. This information aids in tailoring marketing messages that resonate with the intended audience.
A/B Testing and Analytics: Proactive lead generation campaigns benefit from continuous improvement. A/B testing different approaches and analyzing campaign performance metrics enable businesses to optimize their strategies and achieve better results over time.
In the next section, we will explore how proactive lead generation directly impacts business growth and expands the customer base. Discover the secrets behind turning proactive leads into loyal customers for long-term success!
The Impact of Lead Generation on Business Growth
As the backbone of any successful marketing strategy, lead generation has a direct and profound impact on business growth. Whether you're a budding startup or an established enterprise, the ability to consistently attract and convert leads into paying customers is vital for sustained success. In this section, we will explore the ways in which lead generation drives business growth and fosters long-term relationships with customers.
How Lead Generation Drives Business Growth
Attracting potential customers and guiding them through the sales funnel to ultimately make a purchase is the essence of lead generation. By adopting proactive strategies and harnessing the power of data-driven techniques, businesses can achieve remarkable growth:
Expanding Customer Base: Lead generation allows businesses to tap into new markets and reach a wider audience. Through targeted outreach and personalized communication, potential customers are enticed to explore the offerings, which broadens the customer base.
Increased Revenue Generation: As leads are converted into paying customers, businesses experience a surge in revenue. The more effective the lead generation strategies, the higher the potential for sales growth and increased profitability.
Brand Visibility and Authority: A robust lead generation approach enhances a brand's visibility in the market. When potential customers encounter consistent and compelling messaging, it establishes the brand's authority and credibility, making it more likely that they will choose your business over competitors.
Real-Life Success Stories
The impact of lead generation on business growth is well-documented through numerous success stories across various industries. Here are a few examples of businesses that have achieved remarkable results through effective lead generation:
Example 1: A SaaS Startup
A Software-as-a-Service (SaaS) startup employed a proactive lead generation approach to target specific industries seeking solutions to streamline their operations. By leveraging targeted email campaigns and compelling content, the startup attracted leads interested in their product. This resulted in a steady flow of qualified leads and a significant increase in sign-ups for their service, contributing to rapid business growth.
Example 2: A B2B Consulting Firm
A B2B consulting firm recognized the potential of content marketing to attract potential clients. They created in-depth guides and informative blog posts tailored to the pain points and challenges faced by their target audience. The content acted as a magnet, drawing in leads looking for expert advice and solutions. As these leads engaged with the content and sought further assistance, the consulting firm nurtured the relationships and successfully converted many leads into long-term clients, fueling their business growth.
The Role of Lead Generation in Building Long-Term Customer Relationships
While lead generation is undoubtedly instrumental in attracting new customers, its significance extends beyond the initial conversion. Nurturing leads and building lasting relationships with customers is equally critical for sustainable growth:
Customer Retention and Loyalty: Effective lead generation involves understanding customer needs and expectations. By consistently delivering value and excellent service, businesses can build loyalty and retain customers, leading to repeat business and positive word-of-mouth referrals.
Brand Advocacy: Satisfied customers become brand advocates, spreading positive reviews and recommendations to their networks. This organic promotion not only boosts brand visibility but also attracts new leads, further contributing to business growth.
Upselling and Cross-Selling Opportunities: By staying connected with existing customers, businesses can identify upselling and cross-selling opportunities. Satisfied customers are more likely to explore additional products or services offered by a brand they trust.
Expanding Your Customer Base
Expanding the customer base is a pivotal goal for businesses looking to achieve sustainable growth. Effective lead generation plays a key role in achieving this objective. Some strategies for expanding your customer base through lead generation include:
Segmentation and Personalization: Dividing your target audience into segments based on characteristics and preferences allows for personalized marketing messages that resonate with each group.
Referral Programs: Incentivize existing customers to refer new leads to your business through referral programs. This not only attracts new leads but also strengthens customer loyalty.
Offering Free Resources: Providing valuable free resources such as e-books, webinars, or trials can attract potential customers who are seeking insights and solutions. As they engage with these resources, they become potential leads for your business.
In the next section, we will explore how to choose the right lead generation service provider to optimize your strategies for growth. Stay tuned to discover the factors that will make your lead generation campaigns a resounding success!
Choosing the Right Lead Generation Service Provider
Selecting the right lead generation service provider is a critical decision that can significantly impact the success of your lead generation campaigns. With numerous options available in the market, finding the perfect fit for your business requires careful evaluation and consideration. In this section, we will delve into the key factors you should keep in mind when choosing a lead generation service provider.
Key Factors to Consider
When evaluating potential lead generation service providers, keep the following factors in mind to make an informed decision:
1. Industry Expertise and Experience
Look for service providers with experience in your industry. Familiarity with your specific niche allows them to understand your target audience better and tailor lead generation strategies accordingly.
2. Track Record and Success Rates
Request case studies and references from the service provider to gauge their track record of success. A reliable provider will be transparent about their past achievements and the results they have delivered for other clients.
3. Alignment with Your Business Goals
Ensure that the lead generation service provider aligns with your business goals. They should understand your objectives and be committed to helping you achieve them through their services.
4. Quality of Leads Generated
Focus on the quality of leads generated rather than sheer quantity. A provider that delivers high-quality, relevant leads is more likely to contribute to your business growth.
5. Communication and Collaboration
Effective communication is crucial when working with a lead generation service provider. Look for a team that is responsive, open to feedback, and willing to collaborate with your internal teams.
Ensuring ROI and Measurable Results
Lead generation is an investment, and it's essential to ensure that you get a favorable return on that investment. To do so, consider the following:
1. Pricing and Value
Assess the pricing structure of the lead generation service provider. While cost is a significant factor, prioritize the value they offer in terms of lead quality and conversion potential.
2. Realistic Goals and KPIs
Set clear and achievable goals for your lead generation campaigns. Work with the service provider to establish key performance indicators (KPIs) that align with your objectives.
3. Monitoring and Reporting
A reputable lead generation service provider will provide regular reports on the performance of your campaigns. This data-driven approach allows you to make data-backed decisions and optimize your strategies for better results.
Frequently Asked Questions
Q1: Can I trust lead generation service providers with my business data?
Yes, you can trust established and reputable lead generation service providers with your business data. Ensure that they have robust data security measures in place and adhere to industry standards to protect your sensitive information.
Q2: Are lead generation services suitable for small businesses?
Absolutely! Lead generation services can be highly beneficial for small businesses seeking to expand their customer base. They provide a cost-effective way to reach a wider audience and compete with larger players in the market.
Q3: How long does it take to see results from lead generation campaigns?
The timeline for seeing results may vary depending on factors such as the complexity of your industry, the effectiveness of the strategies, and the lead generation service provider's capabilities. In general, businesses can expect to see initial results within a few weeks, with more significant impacts over time.
Conclusion
Selecting the right lead generation service provider is a crucial step towards achieving your business growth goals. By considering the factors outlined above and prioritizing quality over quantity, you can find a partner that aligns with your objectives and drives exceptional results.
In the next section, we will explore the powerful techniques employed by lead generation service providers to ensure proactive and effective lead generation. Uncover the secrets that lead to explosive growth and success!
Act Now! Limited Time Offer for Explosive Growth
As we have explored in the previous sections, lead generation services and proactive lead generation play a pivotal role in driving business growth. By adopting the right strategies and partnering with the right service provider, your business can experience explosive growth and success. In this final section, we'll emphasize the urgency of taking action now and highlight the limited time offer for securing exceptional lead generation services.
Seize the Opportunity Today!
Time is of the essence when it comes to lead generation. The sooner you implement effective lead generation strategies, the faster you can start attracting and converting potential customers. Don't wait for your competitors to get ahead; act now to position your business for unprecedented growth.
Exclusive Limited Time Offer
To help businesses achieve their growth objectives, we are pleased to offer an exclusive limited time offer for lead generation services. When you partner with us, you gain access to:
Customized Lead Generation Strategies: Tailored to your industry and target audience, our lead generation strategies are designed to yield maximum results for your business.
Experienced Marketing Professionals: Our team of seasoned marketers brings a wealth of experience and expertise in lead generation, ensuring your campaigns are in capable hands.
Data-Driven Approach: Leveraging advanced analytics and A/B testing, we optimize your lead generation campaigns for measurable results and a high return on investment.
Quality Leads, Higher Conversions: We focus on generating high-quality leads that have a higher likelihood of converting into loyal customers, contributing to your business growth.
Testimonials and Success Stories
Still not convinced? Here are testimonials from some of our satisfied clients who have experienced the power of our lead generation services:
"Working with [Lead Generation Company] has been a game-changer for our business. They understood our unique needs and delivered exceptional results. Within a few months, our lead volume increased significantly, and our sales grew by over 30%!" – John Smith, CEO of ABC Tech Solutions.
"We were skeptical about outsourcing lead generation, but [Lead Generation Company] proved to be a valuable partner. Their team's dedication and expertise led to a 50% increase in our customer base, and we couldn't be happier with the results." – Jane Doe, Marketing Manager at XYZ Consulting.
Don't Miss Out on Explosive Growth!
The time to act is now. Don't miss out on the opportunity to drive explosive growth for your business. Take advantage of our limited time offer for lead generation services and see the impact it can have on your revenue and customer base.
Unlock Your Business's Full Potential
In conclusion, lead generation services are not just a luxury but a necessity for businesses looking to thrive in today's competitive landscape. From understanding the power of lead generation to embracing a proactive approach, each aspect plays a crucial role in unlocking your business's full potential.
Section 1: The Power of Lead Generation Services – Recognizing the importance of lead generation and the benefits of outsourcing to specialized providers.
Section 2: Why Proactive Lead Generation is the Key – Understanding the difference between proactive and reactive lead generation and how it generates higher quality leads.
Section 3: The Impact of Lead Generation on Business Growth – Realizing how lead generation drives business growth, expands the customer base, and builds long-term relationships with customers.
Section 4: Choosing the Right Lead Generation Service Provider – Evaluating key factors to consider when selecting a lead generation service provider and ensuring measurable results.
Section 5: Act Now! Limited Time Offer for Explosive Growth – Emphasizing the urgency of taking action and introducing the exclusive limited time offer for lead generation services.
Take the next step towards growth and success by investing in expert lead generation services. Don't delay – act now to unlock the full potential of your business!